One
Worth
Watching:
Josie
Ho
Caifu Magazine |

by Caifu Global

EN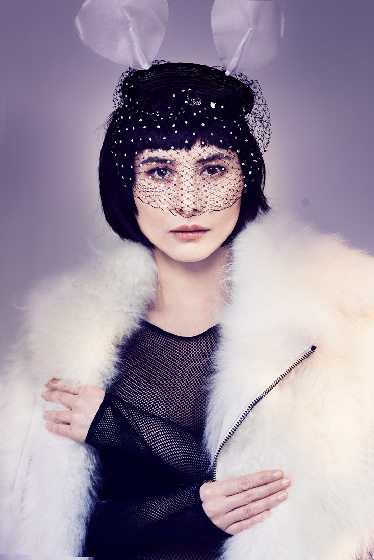 Multi-talented Hong Kong star, Josie Ho, is a rockstar and actress in Hong Kong. She is a hardworking heiress — those two characteristics do not often appear together — who has released eight music albums and starred in over 25 films throughout her career. She is also well known as the daughter of Stanley Ho, a casino billionaire who made his fortune in Macau and is often referred to as "The King of Gambling." Ms. Ho says her family did not fund her career but she was inspired by family friends in the entertainment industry such as Jackie Chan.

She is part of an award-winning indie rock band in Asia, Josie and the Uni Boys, and when she is not singing, she is acting. Her first starring role was in a 1994 movie, Qing Chun Huo Hua, which was directed by her friend. Then, she honed her acting skills in various stage plays. Ms. Ho's breakout role was in the 1999 movie Purple Storm, in which she received supporting actress nominations at the Hong Kong Film Awards and the Golden Horse Awards in Taiwan. She has since gone on to win a minor role in Contagion (2011) starring opposite Hollywood A-listers Matt Damon and Gwyneth Paltrow. Before that, in 2009, she co-founded the production studio 852 Films with her husband, musician-actor Conroy Chan, and producer Andrew Ooi. Full Strike, a badminton comedy starring Ms. Ho that was released in May 2015, is 852's latest project. The slapstick comedy received positive reviews and went on to win the Best Asian Film Award at Switzerland's 15th Annual Neuchâtel International Fantastic Film Festival.

Ms. Ho's latest film, In the Room, was released in February 2016 in Singapore. The film was directed by the acclaimed Eric Khoo.