Dominating
the
Chinese-Canadian
Media
Landscape
for
25
YearsA
Conversation
with
Thomas
Fung,
Founder
and
Mogul
of
Fairchild
Media
Group
Caifu Magazine |

by Crystal Ying

EN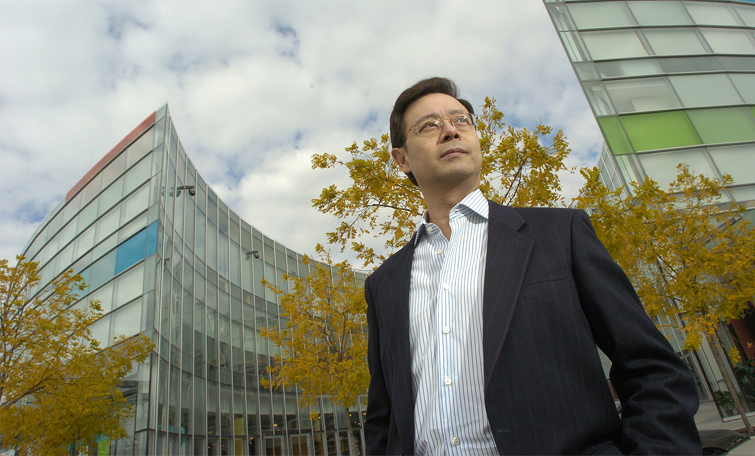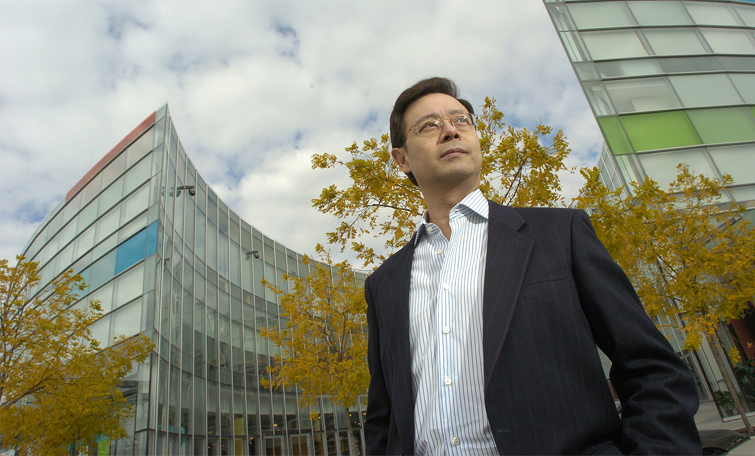 It's hard to trace signs about this amiable gentleman who is described as "the oldest son of late King Hey Fung, the prominent banker," "the founder of Fairchild Media Group," "Chinese-Canadian media mogul" and "one of the influential people in the Chinese community." He talked to CAIFU about the stories of this one and only Chinese media group in Canada, in a calm voice you could hear from your neighborhood fathers and uncles.
Spotting the opportunity some 25 years ago before Hong Kong's handover, Fung, a forward-thinking man, said he believed that more Hong Kong people would be migrating to Canada. Thus, an ever-expanding Chinese community would create an ever-expanding market for Chinese media in Canada.
"I saw the timing was right, and decided to move forward," he said. "We started with the application for a radio station, then we have television license, and from there, magazine and internet-related business, as a logical next step." He added that before in Canada, the common practice for Chinese media was to rent a channel for their radio station. "I think for long-term enterprises, it's best to buy your own radio and TV station," he added.
As for Chinese language choices, Fung also had his own opinion and did not forgo the Mandarin market just because most people told him "the Mandarin market is too small." On the contrary, he set up radio services in both Mandarin and Cantonese. It proved to be a wise decision.
Ten years later, following the wake of Hong Kong immigrants, Taiwanese immigrants uncertain about Chen Shui-bian's government came to Vancouver, and finally the third wave of affluent Chinese immigrants from mainland China with strong purchasing power arrived, enabling mainstream advertising clients willing to buy their slots on Chinese media.
"With big waves of Chinese immigrants arriving, mainstream Canadian society changed their views on Chinese people and regarded the Chinese community as important," he told CAIFU. "With the increase of the Chinese-Canadian population, politicians also want to put their ads on the Chinese media during their election campaigns."
Overcoming Challenges
But it was not easy. The now-famous household name of Fairchild Group inevitably encountered many obstacles in the beginning. Fung recalled that when they first purchased radio station AM 1470, white employees were afraid of the Chinese replacing their positions. They also obstructed the transition between Chinese language and non-Chinese language air time. "The situation was complicated," he explained. "While the non-Chinese media were afraid of us taking over, the Chinese media were also competing with us. When we were better off later, the mainstream media again went to the CRTC [the Canadian Radio-television and Telecommunications Commission] to accuse us violating the rules and as a result, the amount and type of advertisement were limited for us."
Fung shared how some English media expressed the interests of buying out Fairchild Group. "But eventually we survived and became a major competitor with the mainstream media," he added. "It's good though, that it became a kind of benign and mutually beneficial competition."
While old problems were resolved, new problems arose fast with the progress of technology. The widely influential Fairchild Group met new challenges after overcoming so many frustrations and difficulties. This time, however, they were not alone, since the media all over the world were all facing the same transitional challenges. "Traditional radio, magazine, newspaper and television are all experiencing huge impact of the internet," Fung said. "This year we are going to work on developing our new media, including e-commerce and big data technology. We hired many new-tech experts, and we will transform the old media into new ones."
Fung is fully aware that fewer people are picking up newspaper to read, and they tend to obtain information through online searching and mobile phone reading. "We'll undergo a full scale reform, together with Canadian mainstream media and overseas media, to establish our new media services to accommodate the new venues opened up by the new technologies," Fung said.
"If we insist on the traditional media model, our advertising clientele would shrink," he explained. "We know that Fairchild Group has put huge money into the new media field, trying best to understand its audiences through big data analysing, and targeting its customers through automated ad pages on their web browsers. It is also working with software companies to develop and promote new media services."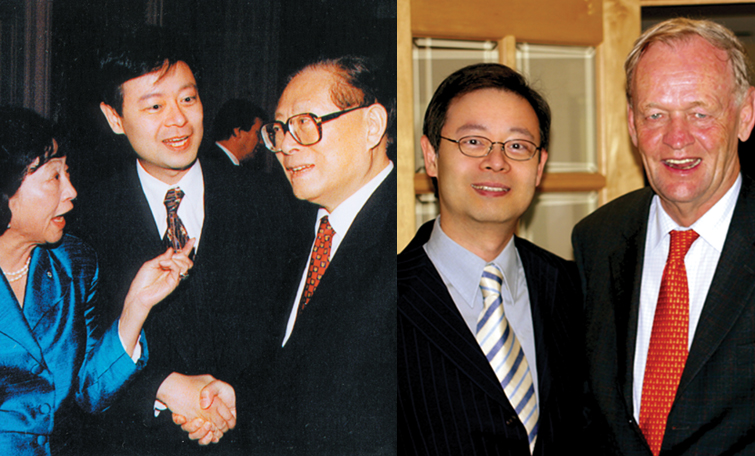 Community Gives Back
As a successful business leader, Fung has not forgotten to give back to the community. He established the Community Care Foundation (CCF) around 20 years ago to fundraise for Vancouver-based hospitals.
"It's an organization I myself put money and energy into," he told CAIFU. "Before, many local organizations complained that Chinese community could raise huge amount of money, but the funds only went to charities within the Chinese community. So we established this foundation to raise funds for local hospitals of diverse background to achieve some balance. About five years ago, we began to appoint dedicated personnel to assist fundraising for mainstream hospitals and non-profit organizations. It yielded a good outcome."
Talking about suggestions for investors based in Vancouver, Fung cited the above charity as an example, explaining that a $1 million donation from one person would surely be appreciated. However, people love more to see many people contributing to this $1 million, since they'd like to see the love from the whole community united together, working together to reach the goal. This reflects the importance of "integrating into the local community," which Fung repeatedly reminds everyone.
"Never boast how successful you used to be in Mainland China, Hong Kong or Taiwan," he concluded. "One should be familiar with local people's ways of thinking and conducting business, understand their culture and custom. No matter if it is business negotiation or collaboration, in order to achieve more for less, we need to understand our differences and aim for integration."