The
State
of
the
Mining
Industry
in
British
Columbia
in
2017
Caifu Magazine |

by Catherine Skrzypinski

EN
With British Columbia's mining industry revenue increasing $1 billion CAD in just one year – its highest net revenue since 2012 -- mining industry experts are expressing cautious optimism about the future.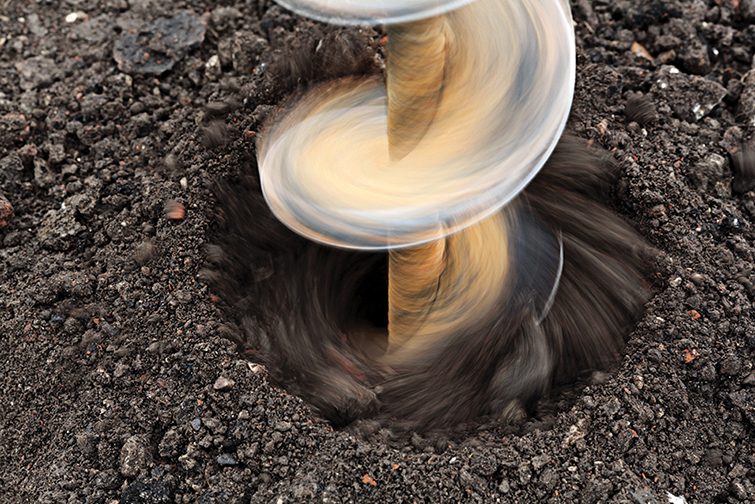 According to a PwC Canada report released May 16, 2017, net mining revenue was $7.3 billion CAD in 2016, up 16 percent from $6.3 billion CAD in 2015. This was driven by an increase in gross revenue, along with a decrease in costs for refining, freight and smelting. Meanwhile, gross mining revenue jumped almost 13 percent between 2015 and 2016, growing to $8.7 billion CAD from $7.7 billion CAD.
Mining is a cyclical industry, explained Bryan Cox, president and CEO of Vancouver-based Mining Association of British Columbia (MABC). The years since the global economic downturn have been a challenge due to falling commodity prices, and several mines ceasing operations, leading to workforce reductions. But it seems the market is improving, he told CAIFU Friday, June 9, 2017.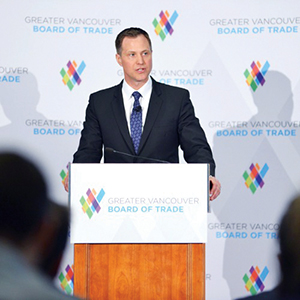 "The global minerals industry has been coming out of a downturn over the past year, which makes raising funds for exploration challenging," Jonathan Buchanan, director of information and public affairs at the Association for Mineral Exploration (AME) in Vancouver, told CAIFU Friday, June 9, 2017.
Despite that, investors continue to view B.C. as a safe, mining-friendly jurisdiction with rich resources, a world-class infrastructure, a highly skilled workforce and access to Asian markets through a sophisticated port system.
According to Mark Platt, mining leader and partner at PwC in Vancouver, B.C. is Canada's largest exporter of metallurgical coal – used in steelmaking – and one of its largest copper producers. B.C. also produces significant amounts of gold, silver, lead and zinc.
Mining is a mainstay of the provincial economy, Buchanan explained. All political parties in B.C. recognize the mineral exploration and mining industry benefits all B.C. residents.
"Mining is an industry that touches every single corner of the province," Cox added. "Although the province is relatively small, the structures are in place to be globally competitive."
British Columbia has a long history of mining, dating back from the gold rush in the province's southern interior region 160 years ago to coal mining on Vancouver Island in the early 1800s, the MABC stated.
Mineral Prices on the Rise
The mining sector began to rally around the end of 2016, as the price of global commodities like coal and copper picked up. Metallurgical coal prices also recovered, comprising 40 percent of total net revenue.
Continued strong prices for gold and a recovery in prices for other metals have led to investor interest in projects throughout the province, Buchanan continued, particularly in the Golden Triangle of northwestern B.C. – known for its high-grade gold deposits.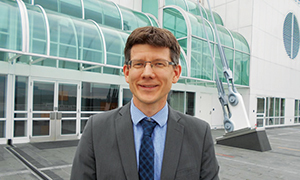 Gold averaged $1,248 USD in 2016, above its average price of $1,160 USD per ounce in 2015, reported PwC Canada. Gold averaged $1,219 USD in the first quarter of 2017.
Scotiabank said in its commodities report released April 12, 2017 gold prices will average $1,200 USD per ounce in 2017 and $1,250 USD per ounce in 2018, given a mix of mildly bearish interest rate fundamentals and a balanced risk outlook.
The price of silver has been rising, according to the PwC Canada report, averaging $17.11 USD per ounce in 2016, an increase of $15.70 USD per ounce in 2015. Silver's average price was $17.45 USD per ounce in the first quarter of 2017.
Metallurgical coal prices averaged $115 USD per tonne in 2016, up from $101 USD per tonne in 2015. "The metallurgical coal market is expected to be driven by Chinese supply-side regulation in the near term following the rollout of the 276-working day rule," Scotiabank reported in March 2, 2017. "This working-day policy is part of Beijing's ongoing supply-side rationalization strategy, combatting overcapacity and attempting to improve industry profitability."
Copper prices remained volatile in 2016, trading at an average of $2.21 USD per pound, down from $2.50 USD per pound in 2015. The average copper price in the first quarter of 2017 was $2.65 USD per pound.
Scotiabank has forecasted copper to average $2.50 USD per pound in 2017 and $2.65 USD per pound in 2018. "The combination of already-high production losses, continued supply uncertainty, and the potential for stronger Chinese demand ahead of the National Congress later this year are all near-term bullish for copper prices," Scotiabank forecasted in April 2017.
B.C. Mines Are Reopening
The B.C. mining industry was driven in 2016 by coking coal's strong performance, paving the way to reopen a handful of mines throughout the province. According to the PwC Canada report, the number of jobs in the mining sector grew to 9,329 in 2016, up from 9,221 the year before.
This year promises more growth for mining in the province. "B.C. has wonderful deposits, as it's a hub for exploration projects," Cox said.
The Brucejack mine, located 65 kilometers north of Stewart in northwestern B.C., is targeted for commercial production in 2017. Pretium Resources is in charge of the high-grade, underground gold mine.
"The Brucejack mine has seen several milestones this year, including the energization of the transmission line and introduction of ore to the mill," Buchanan noted. "… Brucejack is an example of a mine that has proceeded efficiently from permitting through construction to operation over the past few years, largely on the strength of high-grade gold discoveries."
One of the most promising new mines currently being developed in B.C. is the KSM project, 100 percent-owned by Toronto-based Seabridge Gold. The project has proven and probable reserves of 39 million ounces of gold reserves and 10 billion pounds of copper.
"KSM has some of the best economics you'll ever see on a development opportunity and is one of the few projects in the world that is shovel-ready," Seabridge chairman and CEO Rudi Fronk was quoted as saying in the PwC Canada report.
Seabridge is seeking joint venture partners for the KSM project, estimated to cost around $5.5 billion USD. "This is a project that would be meaningful and accretive to any of the large mining companies," Fronk told PwC.
While Seabridge's KSM project is actively looking for investors, Buchanan explained companies active throughout B.C. have adapted to the downturn in venture capital for exploration by seeking diversity in investors – both through investment by Chinese, Japanese and American companies, as well as through tax incentives available to Canadian individual and corporate investors.
Demand from China
China consumes a large amount of mineral resources because of its expanding economy and global prominence as a manufacturing centre, according to Trade and Invest British Columbia. With a wealth of natural resources, reputation as a global centre for mining, and technological expertise, British Columbia is poised to meet China's growing demand for metallurgical coal, copper, nickel and gold.
According to Cox, products like metallurgical coal and copper play a critical role in contributing to society's transition to a low-carbon economy — from the copper used in electric cars to the steelmaking coal required to build public transit infrastructure, as well as wind turbines and solar panels.
U.S. President Donald Trump's pullback from the Paris climate accord in June 2017 could accelerate China's leadership role in fighting climate change and promoting green technologies. As both Canada and China continue to move toward a low-emission economy, B.C.'s mining industry will continue to play a key role in the transition to a more sustainable world, Cox added.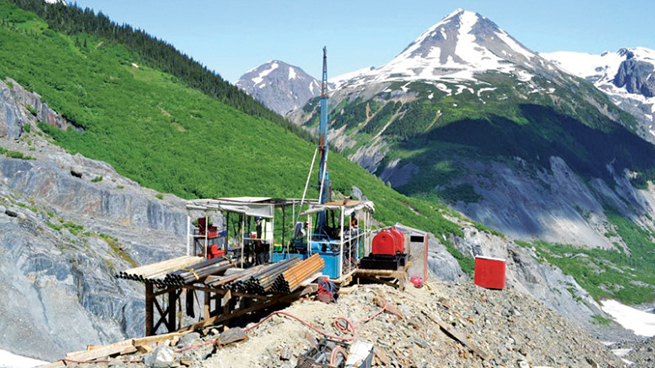 B.C. also has a distinctive advantage with its geographical proximity to China, Buchanan explained. "This is particularly true for ports in northern B.C., such as Stewart, located in the Golden Triangle. China is relatively close to mines such as Brucejack and Red Chris, and Prince Rupert, which has a coal terminal that can readily ship coal from northeastern B.C."
B.C. also has a unique supply of metals compared to other Canadian jurisdictions, he continued. "For example, Canada is China's only supplier of molybdenum, a metal used in steel production."
Gazing into Mining's Crystal Ball
While it may be too soon to call it a full recovery, mining's outlook is brighter today than it has been in recent years, industry experts said. Several challenges remain, including the volatility of commodity prices and attracting more investment in the short and long term.
"Once commodity prices stabilize, this will provide opportunities for investors to invest in the province," Cox said. "It's an amazing opportunity to be a part of that."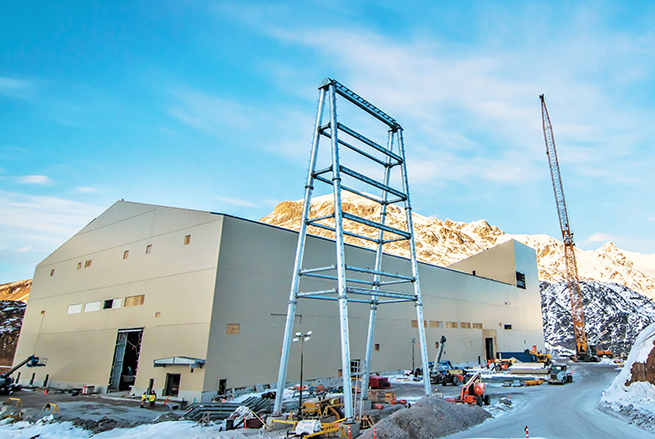 B.C. is already seen across Canada and around the world as an attractive place to invest and do business in mining, reported PwC Canada. "We expect B.C.'s reputation to remain strong in the years to come."
AME is optimistic mineral exploration and mining have a promising future in B.C., Buchanan concluded. "In addition to political support on both federal and provincial levels for the industry as well as existing tax incentives and strong commodity prices, the demand for metals will continue to be strong as society requires a stable supply of the metals that fuel our everyday life – from the copper in wiring to the gold found in smartphones."